Surface Preparation
When applying protective coatings, the surface preparation is paramount. Without these treatments the protective coating is only as good as the surface it is bonding to. We apply powders to many different substrates for various different applications. We offer many different treatments ranging from mechanical abrasion (shot blasting) to chemical pretreatments. Some of the chemical pretreatments we offer don't only protect the substrate from corrosion, they play a vital part to the coating bonding process.
Shot Blasting
We have our own in house shot blasting facility which removes oils, oxidization and heavy scaling which is produced from manufacturing process of substrates. As this process exposes the bare substrate we also ensure that the coatings are applied within a set timeframe, this ensures that no additional corrosion can take place. We have purpose built shot blasting room and use Chilled Iron media due to its rapid cleaning and etching properties.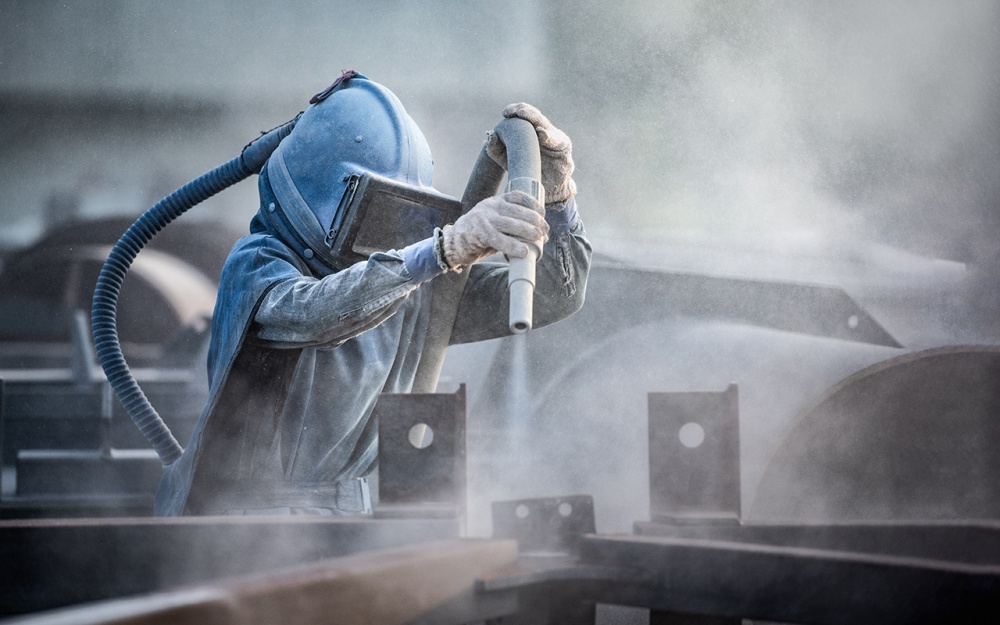 Surface De-greasing & Chemical Pre-treatments
For items which are not heavily soiled or where mechanical methods are not permitted, we can pre-treat these using a range of de-greasing solvents, acids and conversion coatings. All substrates require differing pre-treatments due to their nature. We offer various different options should you have specification or we will be happy to give advice.
Masking
As with many of our customers, they have requirements to have parts masked off such as threads, holes and axles. We also offer custom solutions for special requirements such as special shaped masking for flat surfaces. We have access to a large range of specialist heat resistant tapes and bungs so should you have any special requirements, we will be more than happy to help you come up with a solution.